Du 15 décembre au 31 décembre 2017 
.

.
15-18 décembre 2016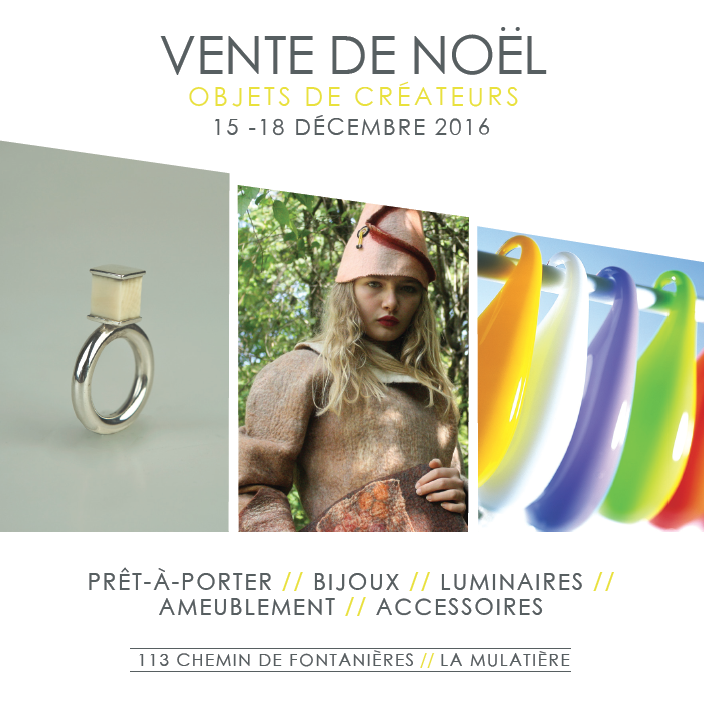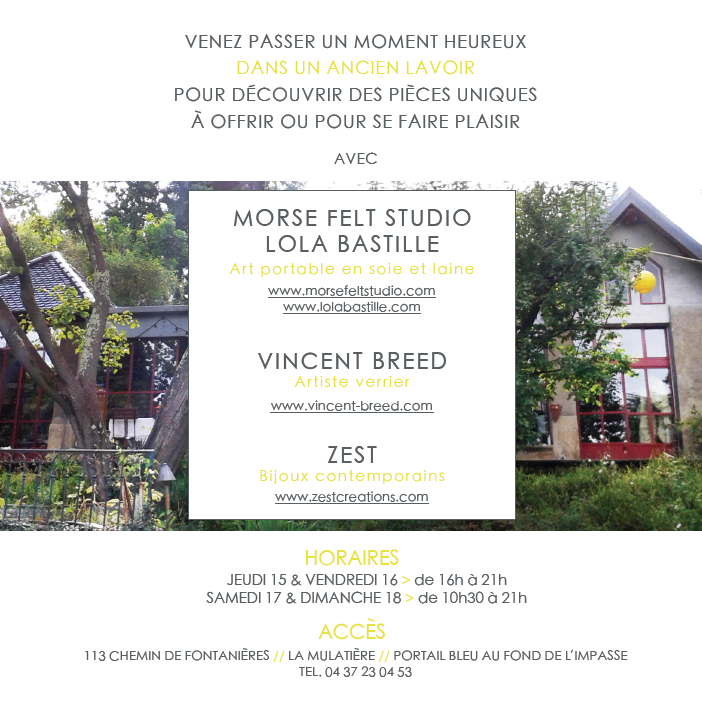 17-19 octobre 2014
Invitée à exposer mon travail à Chicago, dans un lieu accueillant, une boutique galerie  blanche et lumineuse. Cet évènement est organisé par Aurélia Chaudagne, qui suit mon travail depuis de longues années.
I am invited to exhibit my work in Chicago in a welcoming environment: a light, white gallery-boutique. The event organiser, Aurélia Chaudagne, has followed my work for a number of years.
.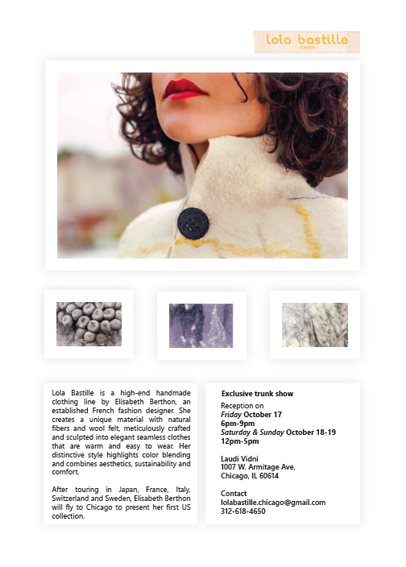 .
3-5 octobre 2014
Invitée par Giacomina Visconti, curatrice de cette manifestation dont l'invitée d'honneur est Françoise Tellier-Loumagne, j'exposerai quelques pièces de ma récente collection, également quelques pièces créées par Morse Felt Studio.
Salon Femmes de talent, du 3 au 5 octobre 2014 à La Charité-sur-Loire.
Giacomina Visconti, who organised the event and secured guest of honour Françoise Tellier-Loumagne, invited me to exhibit some pieces from my recent collection and some by Morse Felt Studio.
.